The female monasteries
by Vincenzo Falasca
St. Cross Monastery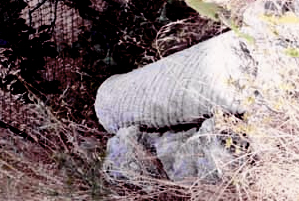 It certainly represents the oldest of the two female nunneries in Saponaria.
Ramaglia says:"This monastery was built by Saponarian people at the same time it was built the city…", that is in the first half of the eleventh century A.C.
Originally it was placed under St.Basil Rule. After the terrible earthquake of 16th December 1857, it was completely destroyed except a semi-column of the cloisters, the top of an arch and a fragment of the perimeter fence. It was located under the Mother-church in front of the Portigliola.
St. John Baptist Monastery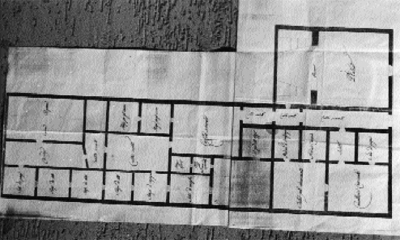 Founded the 23rd October 1614 by Countess Isabella Gesualda, wife of Ferdinando Sanseverino. Its structure, Sixteenth-century, remained almost intact partially escaping from the earthquake of 1857. Nowadays it is private owned.
It was an aristocratic monastery, and here girls belonging to noble and wealthy families became nuns.
In the Pit of goods in the monastery of the late eighteenth century it's possible to read: "Mancoso quarter: the venerable monastery of nuns under the title of St. John Baptist".
The first "Woman Prior" was Crisostina de Palo, Neapolitan.
The monastery was suppressed the 24th October 1832 and unified with that one of St. Cross.