The toponymy: from Grumentum to Grumento Nova
by Vincenzo Falasca
Grumentum
Giacomo Racioppi argued, using erudite linguistic arguments, that the derivation of the name "Grumentum" comes from the oscan "grama" (pagus, village) + the suffix –entos of the oblique case (as Buxentos, Tarentos, etc.).
The linguist Giovanni Alessio said that the name Grumentum comes from the Latin "grumus"=congeries lapidum (that means "heap of stones").
The archaeologist Dinu Adamesteanu makes Grumentum come from a greek root –grum.
Saponaria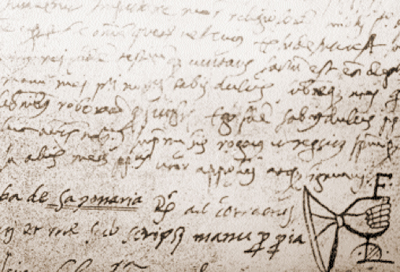 According to Niccolò Ramaglia, the name "Saponaria" would have been attributed to the village by the archpriest Donato Leopardo, who created it in the year 954, making it come from the name of the goddess Sapona and from her altar, already existing on the hill at the time of foundation (Sapon + ara).
According to Giuliano Gasca (definition contained in the Dictionary of Toponymy, Turin, Utet, 1990) and others, the name comes from sapo-saponis (a kind of clay similar to the soap), a word of celtic origin assimilated by Latin language, with the addition of the suffix –aria.
Racioppi and Caputi makes the name deriving  from the late latin sabuum (sand) + aeria (farmyard).
A discovery, however,  suggests a different origin for the etymology of Saponaria: in fact recent excavations, close to the Cathedral Church, have brought to light a tiny Serapeum (small temple of Serapis), dating back to the third-fourth century A.C. Sarapìon or Serapìon (Serapeum) were called the temples dedicated to the eastern god Serapis. Aeria (farmyard) was the place where they stopped the animals to be sacrificed to the god.
From Sarapìon + aeria could be derived the name Saponaria, with the following linguistic evolution: by the clipping of the syllable –ra would have been resulted Sapion-aeria and then with the assimilation of the vowel  -I (of Sapion) and subsequent contraction of the diphthong  -ae (of aeria) would have finally resulted Saponaria.
The latter interpretation seems rather persuasive.
Saponara
In early 1700 began to establish and coexist in official documents, next to the diction "Saponaria", that one of "Saponara", used by the populace since the fifteenth century. In the text of the abbot Giovan Battista Pacichelli in 1703: Kingdom of Naples in perspective divided in twelve provinces (at the table p. 133), we can find at the top of the representation of the city the caption "Saponara".
The coexistence of the two terms endured for a long time.
Afterwards, the version "Saponara" began to be used also in literary texts, in notarial deeds and in public records, both of University and bureaucratic apparatus of the Kingdom.
In 1863, after the proclamation of the unification of Italy and the fall of the Bourbons, the city, through Royal Decree of April 21st 1863, n°1273, was named Saponara of Grumento.
Grumento Nova
In 1932, during the fascist regime, in accordance with the prevailing rhetoric of return to the glories of Rome, the city changed its name again, calling "Grumento Nova". This last and final name change was ratified by Royal Decree of November 3rd , No 1537.